Oh hi! Here is what I am doing this week!
PLAYING:
Starward Rogue (steam)
I picked up Starward Rogue on Steam for a few bucks. It grabbed my attention because it looks like a Dual Stick Shooter Rogue? So play along this week!
A roguelite labyrinth lodged in the side of a star. Dodge gorgeous waves of bullets, claim weapons and upgrades, defeat The Warden, and rescue… Rodney?
I recorded some game play of Old Man's Journey from last week
I do a weekly Podcast with Scott Johnson on gaming called The Boop Show where we talk about Gaming News, Gameplay Stories and more.  We record on Saturdays!
MOVIES
No Filmsack planned for this week. Instead, I went to the theater to see
War for the Planet of the Apes.
My quick thoughts: I really liked the film. I felt like The Great Escape part of the film went on a little too long. The music was a great homage to the original series.
I do a weekly Podcast with Scott Johnson, Randy Jordan and the other Brian (Ibbott) where we go back in time to see how a movie has held up over time. Spoiler, usually…no.
http://filmsack.com/2017/07/344-commentary-track-for-ds9-s03-e10-fascination/
WRITING
I'm writing. It's a project with a few of my friends. It's fun. You will hear more in the coming weeks.
UPDATE: Nothing to update. I'm reading all the things Alan Wells @filmthingy has completed. Great job Alan!
DRAWING
I made a promise with myself 57! days ago that I would draw digitally every day. Some of those drawings have been worth posting. Follow me on Instagram to see more!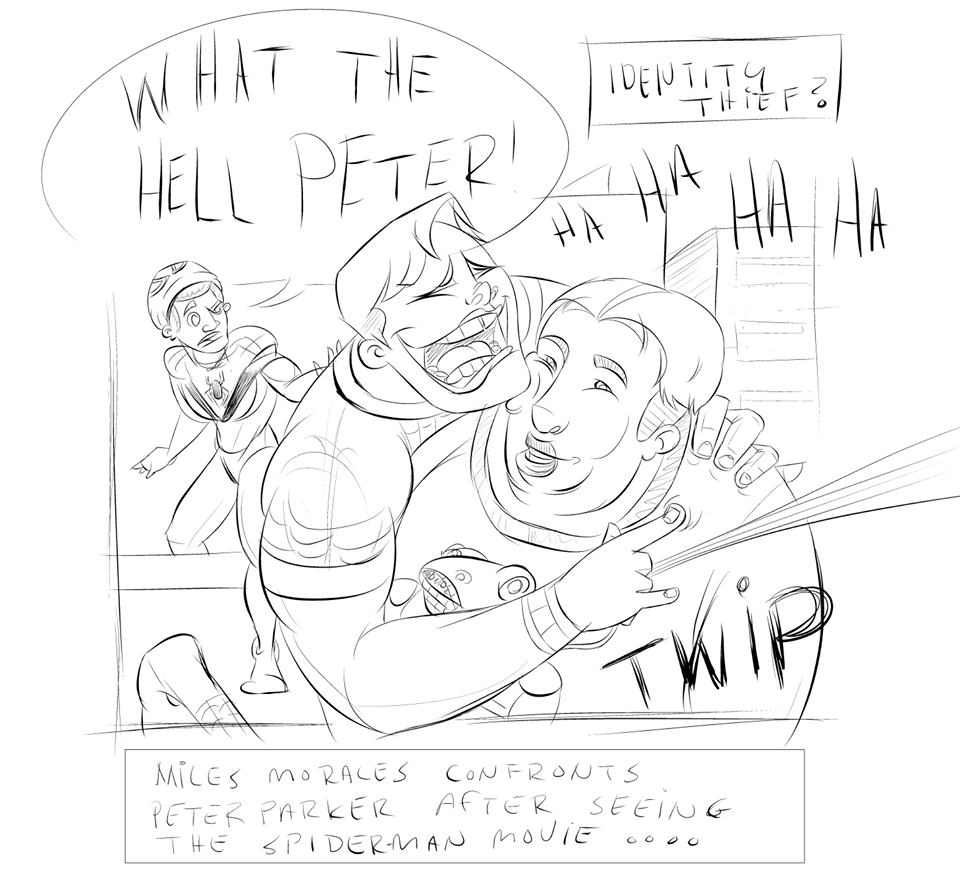 (I NEVER ACTUALLY POSTED THIS ANYWHERE ELSE!)
832 Followers, 113 Following, 46 Posts – See Instagram photos and videos from Brian Dunaway (@briandunaway)
COMICS
Comics books, Webcomics, Syndicated Comics and Animation. I am always on the look out for something interesting. When we find it. We talk about it on a weekly webcomic show Comics Coast To Coast with Joel Duggan and Matthew Ducharme.
We have several upcoming guest lined up.
I can confirm Nicholas Kole will return this week! Do your homework!
Character Designer & Illustrator, Jesus Follower & Moustachier – – www.nicholaskole.art – – www.patreon.com/jellybots
Meanwhile, enjoy this episode from last week with Managing Editor of Chapterhouse Publishing: Tony White.
Tony is a Dad of two lovely geek girls, the husband of the most patient woman he knows and a Halifax based Editor for Canada's largest comic book publisher, Chapterhouse Comics.
BUT WAIT!! THERES MORE!!
You can hear Scott and Ibbott and a listener try to STUMP ME with some Trivia.  Tune in on Monday and Wednesday to hear it live 12PM Eastern
UPDATE! this past week on Monday I filled in all day for Brian Ibbott
TMS!
SOCIALLY
I also quips on the daily on Twitter…
The latest Tweets from Brian Dunaway (@thebriandunaway). Your Drawing, Podcasting, Gaming, Movie Loving, Tech Geeking, Nostalgia Freaking, Analytical Thinking & Caffeinated Internet Friend. United States
READING
Diving in feet first into all that is Spawn
While a strange assailant stalks the city, ripping out human hearts, another otherwordly being arrives. As his mind reels, our tortured hero remembers that he struck a deal with the devil in order to return to his beloved wife – five years after his death.
TV
More GAME OF THRONES
And I am making use of my HBO Now by watching all of the Spawn the animated series.
On May 16 1997, HBO debuted "Todd McFarlane's Spawn" at midnight to an unsuspecting audience. This was a landscape without Adult Swim, where most anime was relegated to grainy VHS bootlegs, and with a direct-to-video market dominated by Disney sequels.
Having the time of my life!
brian
Comment Below!